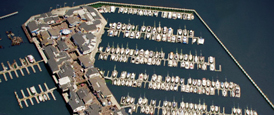 Docking at Northern California's Number One Attraction!
The PIER 39 Marina features approximately 300 double-fingered wooden dock boat slips.
The West Yacht Harbor, rebuilt with brand new docks and dredged to -9 ft at low tide in 2010, hosts guest docking and accommodates boats up to 60 ft.
The Marina's East Yacht Harbor consists of long-term and transient tenant boat slips, accommodating boats up to 85 ft.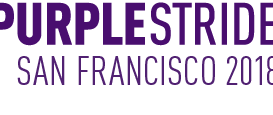 Sunday, June 3, 2018
PurpleStride San Francisco is a fundraising awareness 5k walk/run and festival. PurpleStride events raise awareness about the critical mission of the Pancreatic Cancer Action Network and give local residents the opportunity to help make strides toward a better future.
The events also contribute millions of dollars toward the mission of the Pancreatic Cancer Action Network to advance research, support patients and create hope. Funds raised help provide personalized support for patients and support research grants and advocacy efforts to increase federal pancreatic cancer research funding.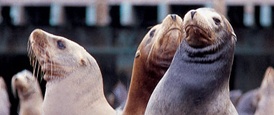 Don't Call Them "Seals"! Check out the Sea Lion Cam at K-Dock!
The first few sea lions hauled out on the West Yacht Harbor's K-Dock shortly after the 1989 earthquake.
By January of 1990 PIER 39 Marina had almost 800 animals frolicking around K-Dock in the water and on the boat slips.
Eventually, we relinquished K-Dock, relocated the boats and converted the boat slips to accommodate the Sea Lions in their chosen haul out site.
(415) 705-5436
FAX (415) 800-6688